04/12/2023 07:00 AM Central
Cindy Dement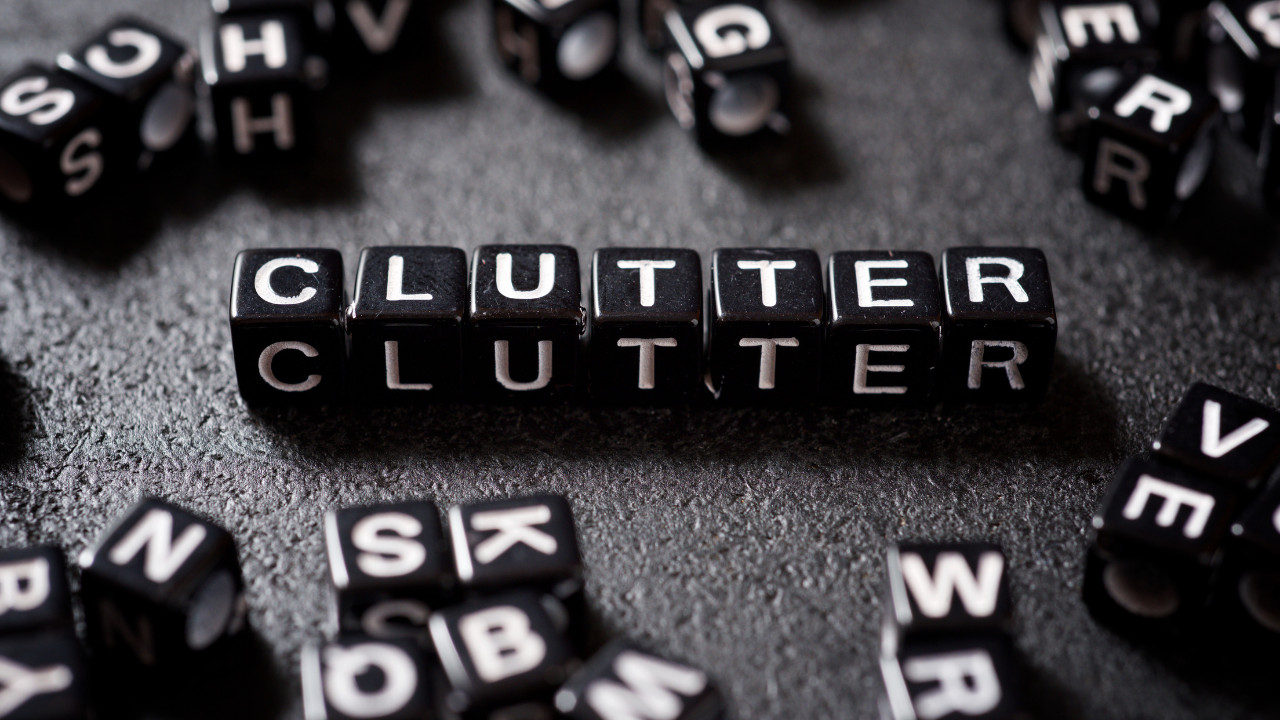 Do you suffer from clutteritis? Clutteritis is when you have so much it blocks the good things in life. Like walking in your purpose, losing weight, relaxing in your home… You get the idea. Clutter doesn't mean dirty, it means stuff everywhere. And usually this stuff serves little to no purpose.
In 2016 I realized I really liked upcycling furniture. So, I set about finding, repairing, refinishing, and selling furniture. I also set about cluttering the house and porch with "someday" pieces. In 2021 "someday" happened, but not the way I thought it would. I didn't get all the unfinished projects I still had completed, not even one of them. I decided it was time to get rid of everything I was planning to upcycle. The reason? I don't function well in clutter.
I started to get angry when I thought of the money and time I had wasted on items that were doing nothing more than taking up space in our house. Also, Michael had recently asked that I no longer redo furniture as a crafting hobby. Now don't get me wrong, he doesn't mind me crafting. He encourages me to be creative. But furniture is big and takes up space…a lot of space.
I realized that the clutter, the unfinished projects were a roadblock to my Purpose Walk. It's hard to walk in your purpose when everywhere you turn there is a reminder of something you have left undone. It's like someone taunting you, saying why keep doing what you have committed to because you never finish anything anyway. When you are working to meet big life goals, the little things like clutter can get in the way. Whether it is mind, body, or physical clutter, it needs to go. And a plan must be made to take care of it.
I called our daughter to come over and go through the pieces I had and get what she wanted. Next, I came up with a game plan to clean out and to clean up. Part of that plan was to move every project piece of furniture I have left into one place and sell it and then give away what did not sell. Sometimes you have to cut your losses to gain what you really need.
The last piece to all of this, was a commitment to not buy more. A goal we now have in our home is, when something that is not needed goes out, we don't replace it with something else we don't need.
I originally wrote this about a year ago and wanted to recycle and add to it a little bit. We are now decluttering a huge room in our house that we don't use, but has become a "storage room". And before you go there…No, we are not hoarders. But out of sight out of mind has played a big role in the cluttering of this particular room. Here I have things that were my dad's that I put away over 23 years ago. It is time, actually past time to go through all of this and let go.
I know it is hard to get rid of things you paid for and have used very little if any at all. But, the guilt and shame these things can cause is greater than the loss of money or time.
It is also hard to get rid of sentimental things, but they can cause guilt and shame also. For these, before you let go of items, like tossing or donating, check with family and friends to see if they would like them.
I challenge you today to look around your house. What is cluttering it up? What about your mind or your body? Is there clutter there you need to take out and throw away? If so, call it out, make a plan and get rid of it. You will feel better and so will your family.
For resources to help you in your journey, take a look at my
Free Resource
page.